30 NIGHTS RISK-FREE TRIAL
Try our Fillego Mattress in your home's comfort for 30 convenient nights.
HASSLE-FREE RETURNS
Returning a mattress was never so easy.
SAME-DAY SHIPPING
All orders received before 12 pm are shipped on the same day.
FREE, NO-CONTACT DELIVERY
All Fillego products come to your doorstep for "free" and "clean".
I had difficulties finding the right mattress as I'm an extraordinary person when it comes to sleep. I bought Fillego because of the customization possibilities. Indeed it paid off. Changed 2 configurations and finally, I created the perfect sleep condition. The latex on top, memory foam under TX, and HX foam. Highly recommended to all people who pay attention to read more about reviews stating Amazing Customizable Mattress not know which firmness is good for them. Thank you for this engineering.
Memory Foam & Latex Mattress
Super comfy I bought these after buying a Fillego mattress which I love. The pillows are so comfy. Also, you can adjust the thickness of the pillow by yourself easily. It's enjoyable also and quite useful.
Adjustable Premium Latex Pillow
No more neck aches. Finally, a pillow helps me get a great peaceful sleep!
Adjustable Memory Foam Pillow
I tend to sleep hot, this pillow is cool not as cool as some on the market but its density and durability make up for it. I toss and turn a lot.
Adjustable Memory Foam Pillow
I had neck pain a few months ago. Honestly, this pillow elevated my own sleep quality and it totally removed my neck pain problems. I highly recommend this pillow to people who have a neck pain problem.
Latex Medical Pillow
This memory foam medical pillow seems to be the right balance of soft and not too soft. I have really enjoyed sleeping on it. Does sleep cooler than most pillows! Thanks Fillego!!!!!!!!!!!!!!!!!!! :)
Memory Foam Medical Pillow
I am delighted with my purchase, very comfortable, and my two children, 2 and 3.5 years old, seem happy too.Also Thank you for the 24/7 free online sleep consultancy!
Kids Mattress
Best Purchase.. It was risk and gambling.. ordering mattress online.. and that too from a new Company.. but totally worth It. I loved it..
Baby Mattress
I have suffered from chronic neck pain issues and have bought many pillows but none were helping. After this pillow, no much neck pain anymore. Thanks
Adjustable Premium Latex Pillow
I'm very satisfied with the quality of the cotton quilt! It's also washable! Thanks, Fillego!
Cotton Quilt
The protector is well-made, quite comfortable, and meets my expectations entirely!
Mattress Protector
The material of the quilt is beyond my expectation! Thanks for your good service!
Wool Quilt
Great customer service. This company doesn't sell hype, it sells a quality product at a reasonable price!
Latex Medical Pillow
I received the order the same day. Easy to unpack and place on the other layers. Surprised by the little odor, the soft topper feels just right. Love it.
Memory Foam Mattress Topper
We received our new mattress yesterday (we ordered two of the firm queen size toppers) and, after spending a night on them, we are grateful
Latex Mattress Topper
We put this latex topper on top of the existing mattress in our camper. We have a latex mattress at home (which we couldn't live without!) so we struggled with sleeping on a "standard" mattress. What a difference it made! We can now camp & sleep comfortably!
Memory Foam & Latex Mattress Topper

THE MATTRESS BUYING CHALLENGE
"Should I buy a soft, medium-soft, medium, medium-firm, firm or extra firm mattress?"

"What is soft, medium, firm, for me?"

"I wish I could have bought a slightly firmer or a little softer mattress."

"Is it possible to have a mattress I will not regret?

"Could I change the firmness of my mattress myself at home even after the purchase?"

"Can I avoid all the hassle, time and efforts to buy the right mattress for my loved ones and me?"

Yes, definitely. You can avoid all the challenges by purchasing the unique & adjustable Fillego Mattress. We are here to explain how easy the mattress buying experience can be if you go for the Fillego Mattress. In addition you can watch our video to see how you can easily customize your Fillego Mattress at home, whether you need it to be firm, soft or medium.
MAXIMUM SLEEP COMFORT FOR EVERYONE
The Fillego Mattress provides a superior sleep experience with a perfect combination of premium materials. Such as 100% Natural Latex - is breathable, thermal regulating, wicks away moisture or Memory (Viscoelastic) Foam designed for Astronauts, providing a soft touch and taking the shape of your body.
Fillego - Latex & Memory Foam - 6 in 1 Mattress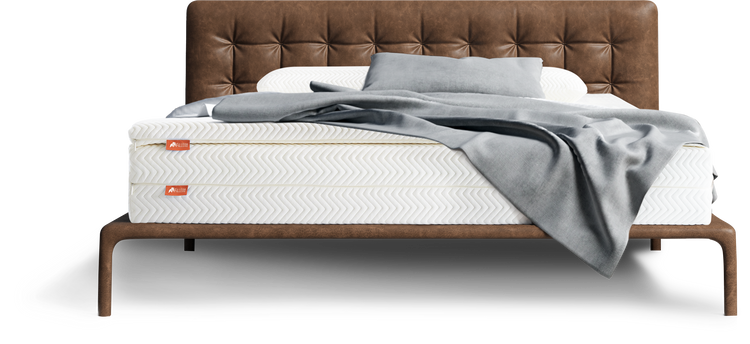 DESIGN YOUR SLEEP COMFORT
EXPERIENCE THE 30 DAYS COMFORT YOU'VE NEVER HAD
Short trials at the shop? Do you really think trying a mattress for a couple of minutes in the shop is sufficient to decide for the right mattress? We bring the ultimate Fillego Mattress comfort to your home for 30 days for you to experience. This way, you can decide by trying it in the comfort of your home instead of short trials in the store. If you are not fully satisfied, you can return it free of charge within 30 days and get a 100% refund of the purchase price.
You will experience the unique sleep comfort in your mattress where you can use any surface according to your sleeping habits.
Starting from
AED3,874.00
AED1,936.00
Thanks to its double-sided use, natural latex comfort and ergonomic hardness structure, it supports the spine development of babies
Starting from
AED1,680.00
AED839.00
Fillego child mattress has a breathable structure thanks to its natural latex layer and offers ideal comfort to children in the developmental age by reducing the pressure with its springless structure.
Starting from
AED2,000.00
AED999.00
You can increase the quality of your sleep thanks to the visco & latex mattress pad that you can use comfortably in any environment.
Starting from
AED1,580.00
AED789.00
You may have heard lately about memory foam and natural comforts frequently. Now we joined them for you in one mattress! Since Fillego mattresses are nominated as best mattresses in Europe, which have been completely worked through German engineering, comfort tests have been completed and the ideal comfort structure for everyone is guaranteed.
Read More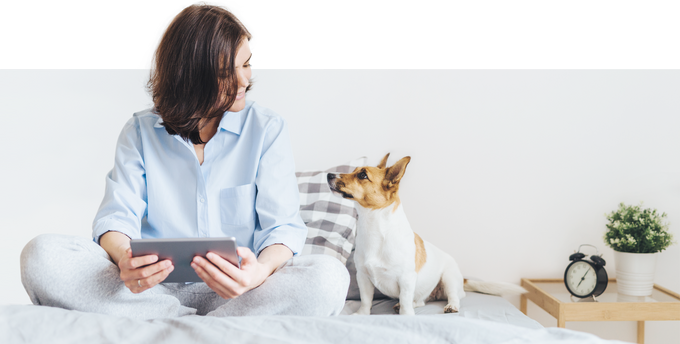 Breathable Cotton Fabric

Thanks to its 100% cotton knitted cover, you can enjoy the comfort and hygiene. With its breathable structure, you will feel the softness and a cool surface in hot seasons. Since it has a zippered design, you can remove it at any time, ventilate it and wash the outer cover up to 30°C. The removable and washable cotton cover allows you to keep the mattress fresh and clean at all the times. Moreover, the zipper enables you to see what is inside your mattress and there is nothing to hide :)

100% Natural Latex

The natural latex layer is used as one of the two comfort layers in the Fillego Mattress. Latex is a natural material obtained from the sap of the rubber tree. One of the many unique advantages of the natural latex is that it is breathable and thermal regulating material. Natural Latex is a durable material that keeps its shape throughout many years without sagging. And is counted among the most comfortable mattress materials. The latex layer surface provides a balanced microclimate from the moment you lie down by distributing excess body heat thanks to its unique structure. It is user-friendly with its anti-bacterial design against dust mites, mites, and similar formations. The sleep is excellent and efficient when the temperature in the room is around 20°C. The latex wicks off moisture and heat, therefore, keeps you cool throughout the entire night for a healthy sleep.

Gel Infused Memory Foam - Viscoelastic Foam

The Memory Foam layer is used as one of the two comfort layers in the Fillego Mattress. NASA has designed the viscoelastic foam to improve people's sitting and sleeping conditions in the space. This superior foam was later adapted as a technological advancement to the mattress industry. Today it's widely used in mattresses with a lot of benefits. The Fillego Mattress uses the most special kind of this cushioning material in its design. Besides its many benefits, memory foam has some drawbacks. A low-density memory foam is not the best material for people sleeping on their stomachs and those who suffer from hemiated discs. The Fillego Mattress has a high-density memory foam that may avoid stomach sleepers' hurdles. Another significant disadvantage of using memory foam on the surface of the mattress is that it keeps the moisture and the heat on it, which is not the best material for people sweating during the night. And the Fillego Mattress uses the newest generation called the gel-infused memory foam. There are microscopic particles infused into the memory foam during the production process. This gel-infused memory foam has been developed to avoid the known disadvantages of the memory foam, provides a much cooler sleeping environment and helps people sleep better and live better. The 4cm tick Viscoelastic foam layer has a long lifetime. Thanks to its perfect structure, it prevents tension in the waist, back and neck muscles. In addition to contributing to the spine posture, it also reduces unnecessary pressure during sleep for a healthy body support. The memory foam layer is best for people who would like to sink into the mattress, wish to have a soft feeling, sleep on their back or side.

Ego Soft Foam

The Ego Soft foam layer is one of the two support layers in the Fillego Mattress. It has been designed explicitly as a softer support layer and has a pressure-relieving structure. It is a high resilience material with the ability to get to its initial position after releasing the pressure. The 3cm thick Ego Soft Foam adapts uniquely to the body. It is a complementary comfort layer for every sleeping position and almost every body type. This comfort layer also provides air circulation thanks to its open cell structure. Contrary to its name, the Ego Soft Foam is used as the top layer who would like to feel a firm mattress. People weighing above 100 kg may feel the mattress as medium-firm with such a layer on top.

Ego Hard Foam

The Ego Hard Foam within the Fillego Mattress, is an engineered material with a high density and high resilience, is used as a support layer underneath the memory foam and the natural latex layers. However, for people above 100 kg who would like to sleep on firm surfaces, it could be used as a top (surface) layer. All foams used within the Fillego Mattress are free of hazardous materials and are tested to be used in baby mattresses as well.

Breathable Cotton Fabric

Thanks to its 100% cotton knitted cover, you can enjoy the comfort and hygiene. With its breathable structure, you will feel the softness and a cool surface in hot seasons. Since it has a zippered design, you can remove it at any time, ventilate it and wash the outer cover up to 30 ° C. The removable and washable cotton cover allows you to keep the mattress fresh and clean at all the times. Moreover, the zipper enables you to see what is inside your mattress and there is nothing to hide :)
Perfectly suits with all Bed Frames and Bases
| | | | |
| --- | --- | --- | --- |
| | | | |
| Flat Platform Frames | Slatted Mattress Bases | All Mattress Bases | On the floor |